I am retiring from teaching, and want to gift my
Christmas music to teachers, parents and students.
See the Music Catalogue to select your favorites.
I would love to hear about your students and performances.
Please tell me at Leave a Comment.
Happy Holidays!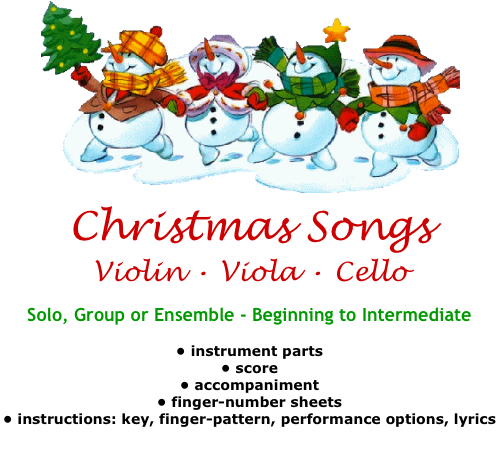 Browse the MUSIC CATALOGUE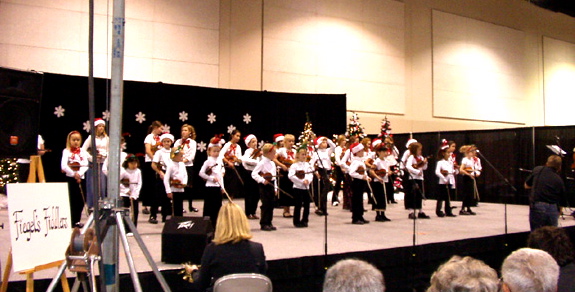 As a string teacher for many years, I am always coming up with a new version of a Christmas song. Sometimes, my students need one that is easier to play, or one in a different key. Maybe they want a piano accompaniment that is simple enough that a parent or brother or sister can play it. Or, a song that violins, violas, and cellos can play together in a performance. New beginners want to be included, so I create finger-number sheets for those who have not yet learned to read music. There are plenty of sites with more advanced Christmas music, but if you are looking for solos or ensembles for beginning to intermediate students check these out. Most parts are in first position, with a few noted exceptions. Each song packet includes individual instrument parts, simple piano accompaniment (many can also be played as piano solos), and a full score for teachers. Finger-number sheets for non-readers and an instruction sheet showing key, finger pattern, performance options, and song lyrics are also included. 
Go to the MUSIC CATALOGUE